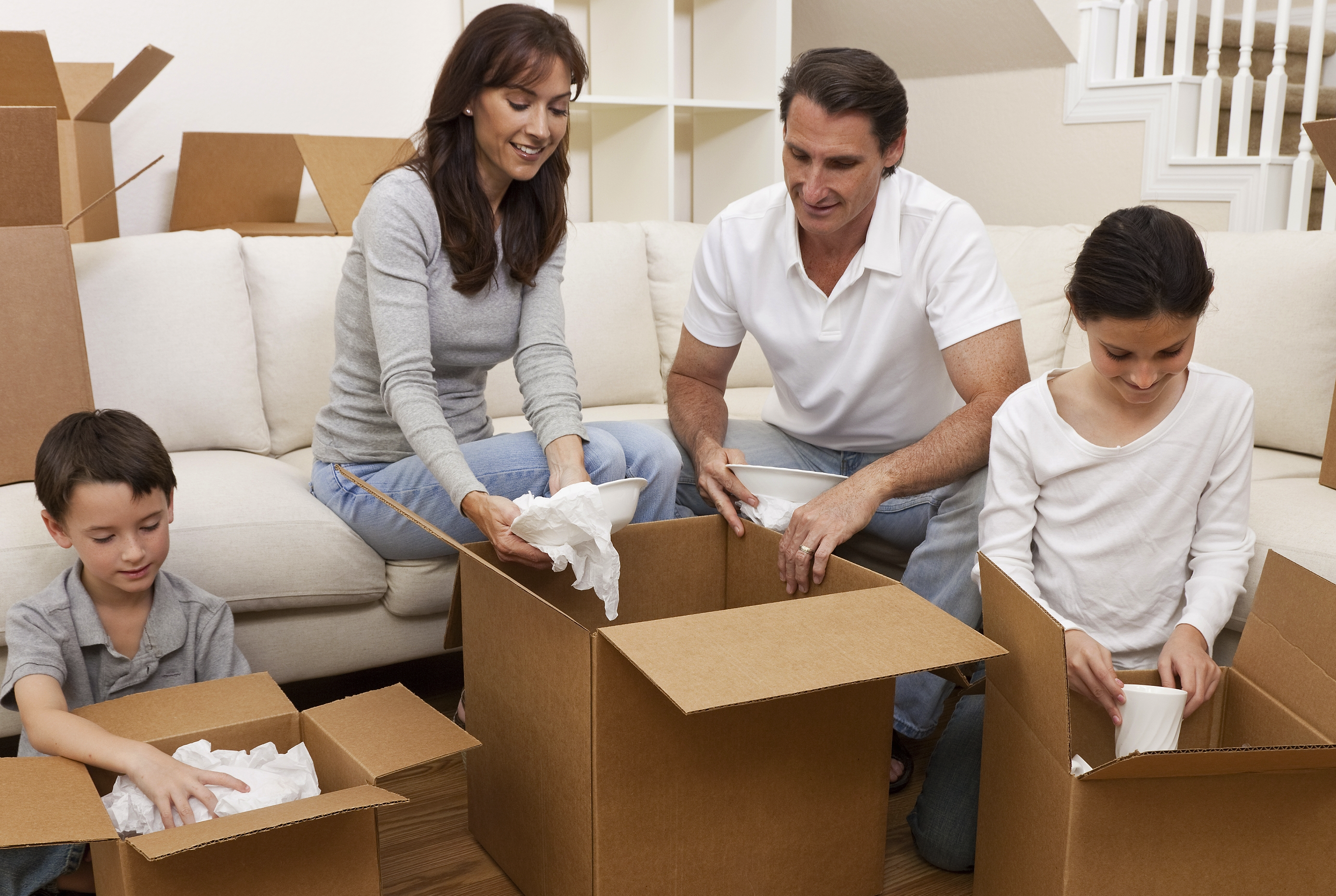 Now that you have overcome that stressful day of moving into your new home, 3 quarters of all the moving stress is now over. There are the most obvious tasks which are still needing to be done which is unpacking boxes and arranging all your furniture in and around your home to your liking.
These are the most obvious tasks which need to be completed after a move, but there are also those minor tasks which some people have made the mistake of forgetting, and a few months down the line they receive phone calls from the bank demanding money. To assist you we have found 5 of the most common tasks which you need to complete during the whole process of unpacking. Let us take a closer look:

1. Water & Electricity
You need to remember that the local municipality won't be aware of the new home owners, unless the previous home owners have mentioned to them about the removal. You need to visit the local municipality to register yourself as the new home owner of the house and have the water and electricity changed to your name.
2. Subscriptions
Unless you have already done this prior to moving, if you haven't now would be the best time to get this task done. Call all your subscription companies to update your details. Make sure that you contact the most important companies first:
Insurance
Medical Aid
Cellphone Providers
Banks
And so on. Its highly important that you don't forget about this task, if you do there may be a chance that you will receive a phone call from the new home owners of your previous home advising you of the post left there for you. Otherwise you may not even know as they might just throw it away without notifying you.
3. Communications
Luckily for alot of us we have mobile technology, this is very much a temporary thing whilst you are still settling in into your home. Once you have settled, begin to focus on getting communications running. Call the local telephone provider asking them to activate your telephone line, this is a process which won't take that long at all.
4. Home Security
Its so unfortunate how these days, crime has escalated to very high levels. Literally every step you take could be your last or could potentially cause you to become a victim. Its frightening.
Now that you have moved into your new home, visit your local hardware store and purchase new locks for your home, alternatively you can hire a locksmith but you will be paying a lump some of money. Some home owners will choose not to follow this alternative, but in terms of my family I would rather be willing enough to spend some money on new locks.
If your home has no security gates or a alarm system, consider getting yourself these for your home, it can come a long way in keeping you and your family safe.
5. Last second repairs.
If your new home is going to be vacant a few days before the removal van and team arrive, visit the house to inspect it. Make sure that there are no damages in the home which need serious repairing. Also take some cleaning equipment with you to give the home a little spring clean before you move in.
If you have plans of decorating the rooms, use this opportunity to begin the decorating process of your home before the items take too much space in the rooms.